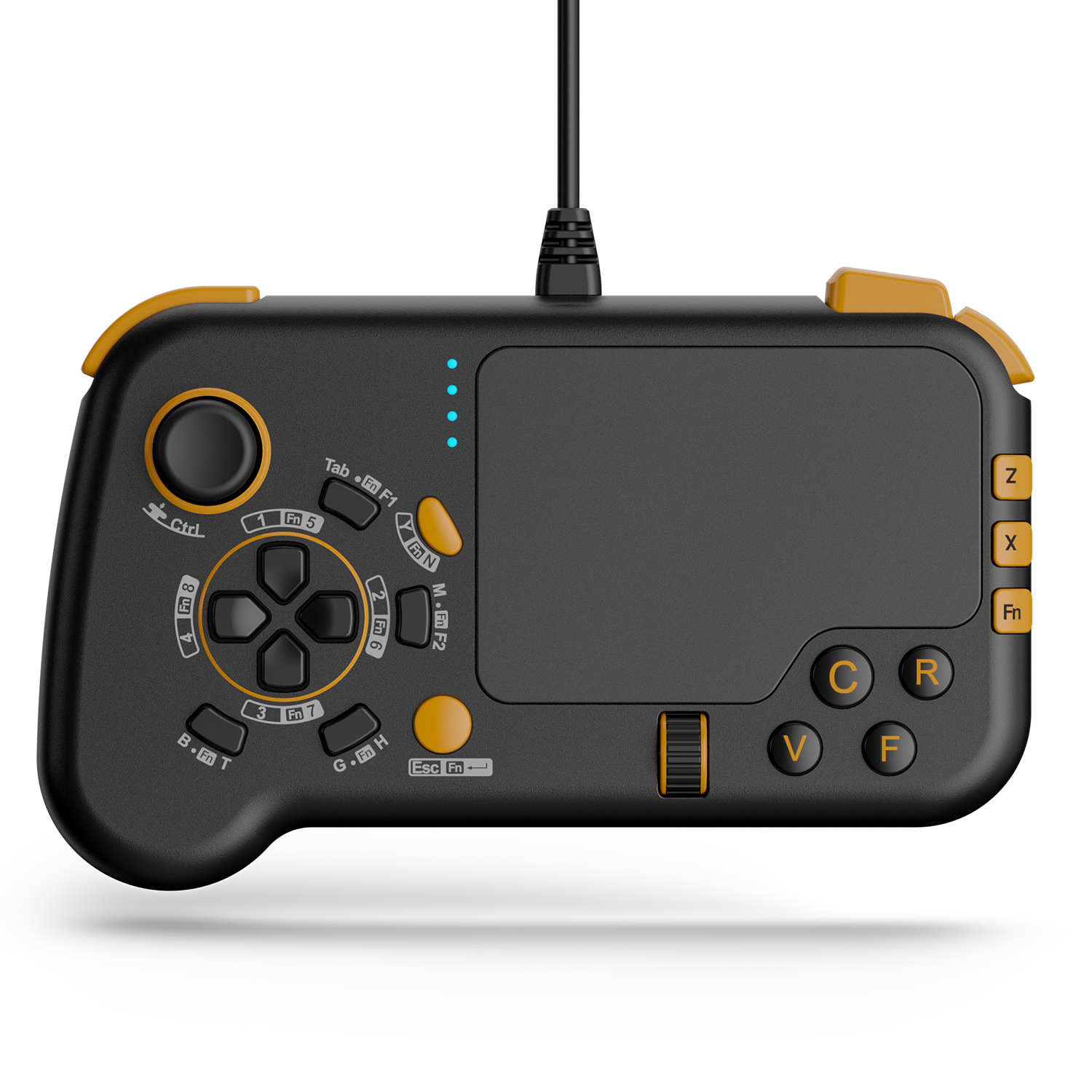 Product Specifications
Model No.: IFYOO-GTP01-Black&Yellow
Compatibility: PC Steam, Computer/ Notebook / Laptop, Windows OS(11 10 8 7), Mac OS.
Compatibility: Xbox One、X Series S/X. ONLY support the games can be controlled by the keyboard and mouse.
Compatibility: PS4,PS5. ONLY support the games can be controlled by the keyboard and mouse.
Interface: USB
Product Size: 172 x 108 x 42 mm
Product Weight: 238g
Package Contents: 1x IFYOO Wired Gaming Touchpad, 1x User Manual
IFYOO Wired USB Gaming Touchpad, Keyboard Mouse All-in-One Game Controller, Large Trackpad for Precision Aiming & Tracking, Mouse Micro Switches Buttons, Back Buttons, Modifier Key, 10 Feet USb Cable, Touchpad Controller for Windows PC, Xbox One, Xbox Series X/S, PS4, PS5 - Wired Trackpad Controller

【ATTENTION】

It only supports the games that can be controlled by keyboard and mouse on Xbox Series X|S, Xbox One, PS5, PS4.
It has both the functions of mouse and keyboard, the key of the gaming touchpad is the key value of the keyboard and mouse, and the touchpad is the pointer movement function of the mouse. It is suitable for the games that require a more accurate perspective, such as FPS, ARPG, ACT, SLG and many more.