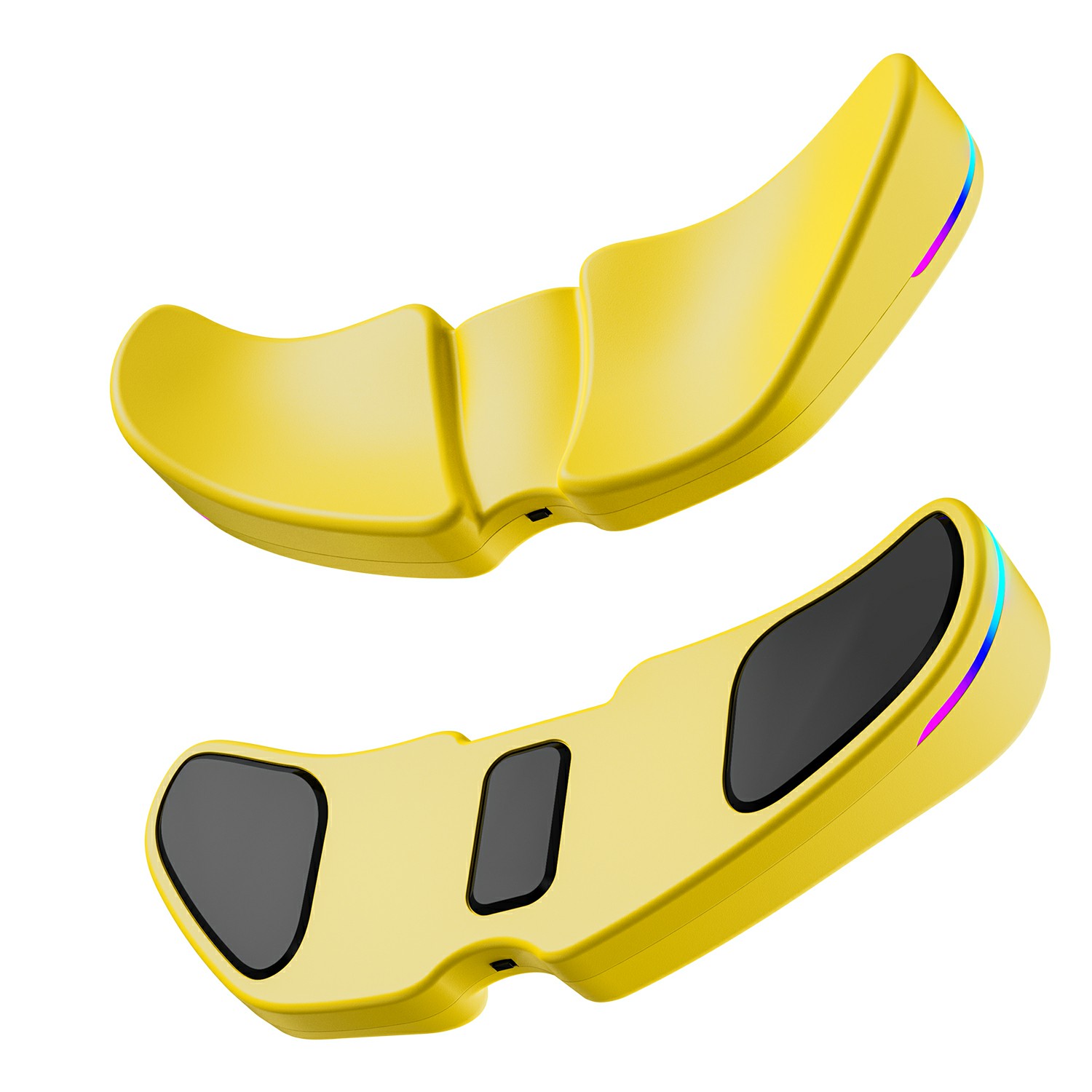 Product Specifications
Model No.: IFYOO-NB666-Yellow
Compatibility: Most Mice
Charging Interface: Type-C
Product Size: 99.5 x 41 x 16.5 mm
Product Weight: 18g
Package Contents: 1x HornsX1 Gliding Palm Rest, 1x User Manual, 1x Type-C USB Cable
Product Features
Unmatched Comfort for your Wrists: Masterfully sculpted IFYOO HornsX1 RGB Gliding Plam Rest by experts, it elevate your lower palm for about 1 cm, keep your palm, wrist and arm in a nature postion. Reduce wrist stress and pain, and help prevent carpal tunnel syndrome. The perfect companion for long-time office workers and gamers.
Buttery Smooth Gliding: Equipped with gaming-grade large rounded corner mouse skates, our wrist rest allows you to glide your mouse and wrist effortlessly with your arm. Seamless gliding on a variety of surfaces, including mouse pads, wood, felt.
Light up your game: Immerse yourself in the good vibes with three RGB lighting modes that are easy to switch between with a button. Up to 40 hours battery life. With USB-C charging port, Lighting can also be turned off.
Build for Performance: Our Wrist rest is made of Our hard plastic, forged for performance, cradles soft hands with comfort and glides effortlessly across your desk, boosting your game to new heights. Note: it takes 1-2 weeks to get used to it and start reaping the benefits.
Universally compatible: for right hands only, compatible with most productivity and gaming mice. Worry-free Sales Service: 1 year Warranty. We will provide high-quality after-sales service, Please feel free to contact us at any time.