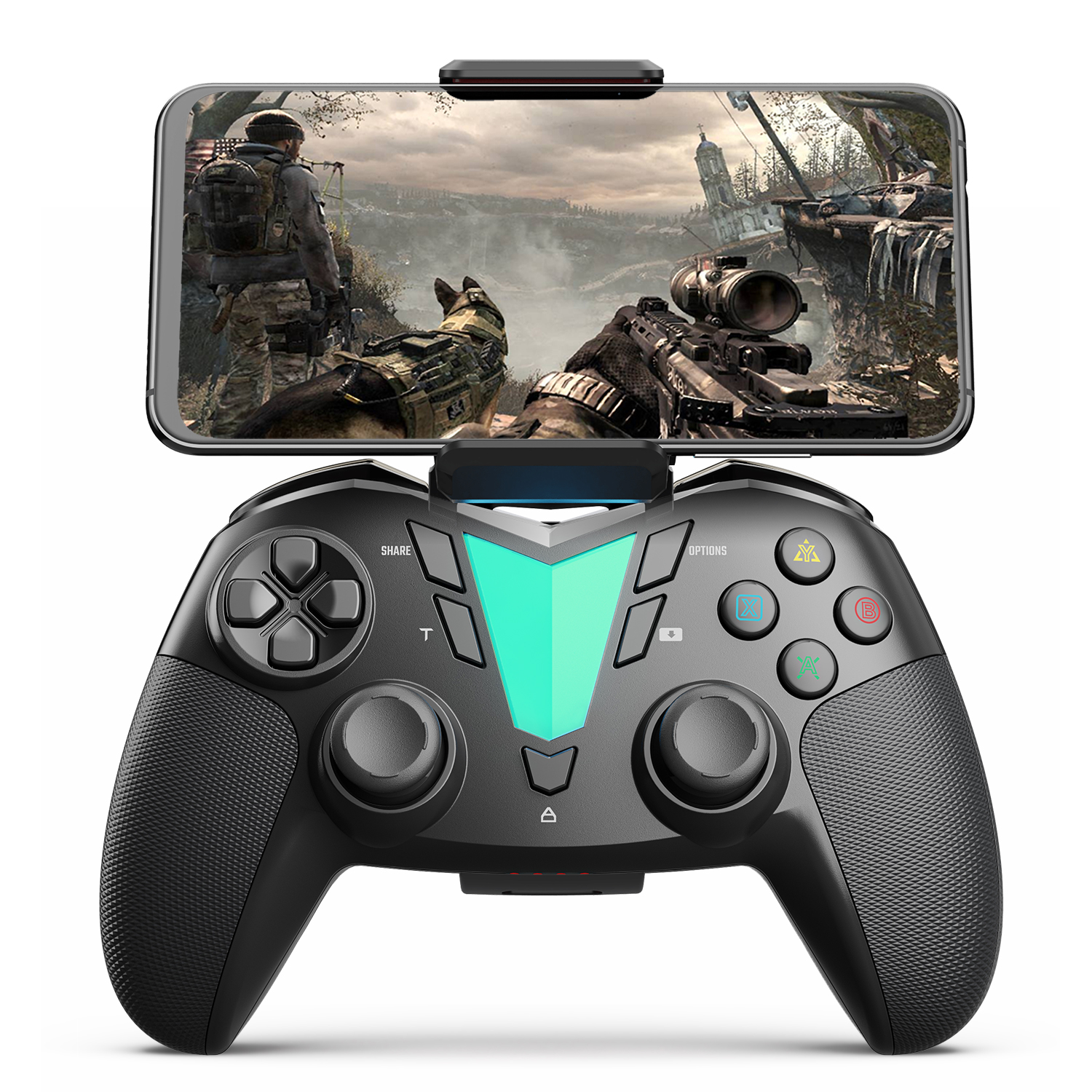 Product Specifications
Model No.: IFYOO-V911
Compatibility: iPhone iPad(Ver.13 or Later, Only for MFi Games), Android Smart Phone(Just for Ver.10), PS4
Product Size: 160 x 102 x 65 mm
Product Weight: 272g
Product Features
【DESIGNED FOR MOBILE GAMES】Compatible with iPhone / iPad / iOS, OS version must be iOS 13 or later. Android Phone/Tablet/Smart TV/TV Box, Android OS version must be Version 10.
【ONLY FOR IOS MFI GAMES, ANDROID GAMES WITH ANDROID HID / PS4 MODE SUPPORTED】 You may search the mobile games that supports the game controller via the GAMESVICE LIVE APP(download it from iOS App Store or Android Google Store) or our brand website. Such as Call of Duty(COD) Mobile, Fortnitee and so on.
【COMPATIBLE WITH PLAYSTATION 4, PRO, SLIM】It supports PS4 with Dual Vibration function and Touch pad press down function via a button. However, it hasn't 6 Axis, headset jack and touch functions. It supports PS4 Remote play. It will give you a nice game experience in each PS4 3A game.
【CONNECTION】Wireless.【SEGMENTS ADJUSTABLE BRACKET】The Bracket is suitable for 3.5-6 inches phone. 【FEATURES】High Precision D-pad / Wear-resistant Anti-slip Joysitck / Cool Appearance / Comfortable Grip / TURBO Function / Approx. 10M Wireless Distance / 2~3H Charging Time / Built-in 600 mAH Lithium Battery
【ERGONOMIC DESIGN】The shape of the controler is suitable for the player's hand naturally, making it an ergonomic design that is easy to hold. The hand grip uses non-slip rubber and is ideal for game operation. It is hard to get tired of hands even in long time playing games. The buttons arrangement is similar to PS-type controller.